Another Kentucky resident has been charged after a Pro-Trump mob stormed the United States Capitol building on January 6th, this time an Elizabethtown man.
An affidavit filed on Sunday night charges Elizabethtown resident Michael Sparks with obstructing law enforcement, violent entry and disorderly conduct on Capitol Grounds, as well as knowingly entering or remaining any restricted building or grounds without lawful authority.
The charges stem from several tips received in the days following the events on Capitol Hill. The first tip, filed on January 7th, alleges that Sparks had been one of the first to enter the Capitol Building. The first tipster described themselves as an acquaintance of Sparks and had overheard his plans to travel to Washington D.C.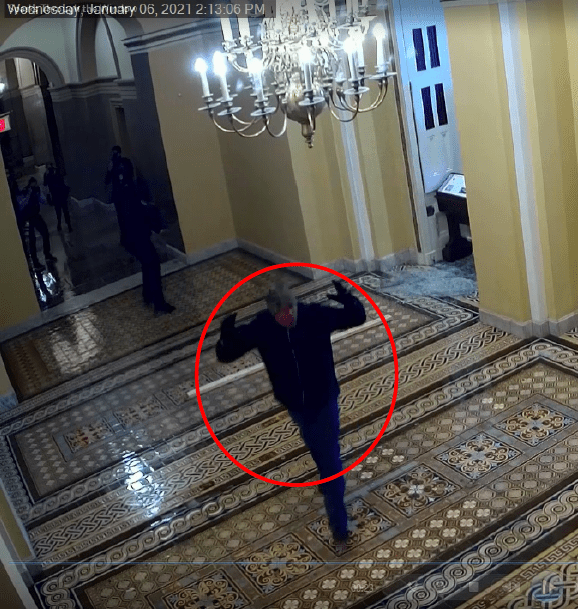 The first tipster saw videos and pictures of the incident, identifying Sparks in several of them. One notable instance was the widely-circulated video showing a United States Capitol Police officer leading protesters up a staircase, away from the Senate chamber. Tipster 1 identified Sparks as one of the individuals shown in the video.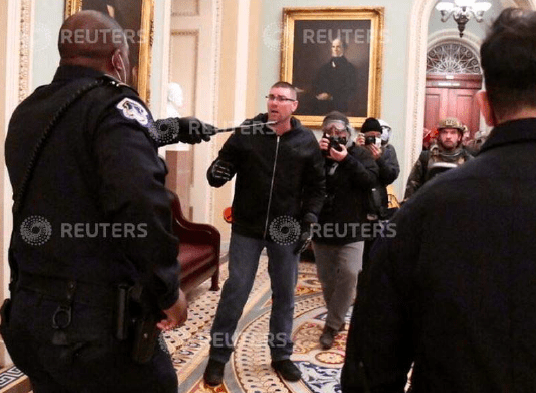 2 additional tips were sent in, with the third identifying Sparks in several images, including climbing into the Capitol Building through a shattered window and remaining in a connecting hallway.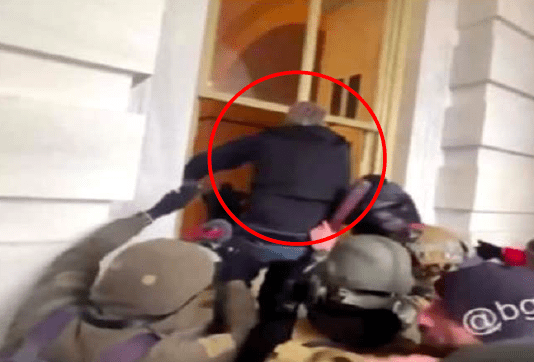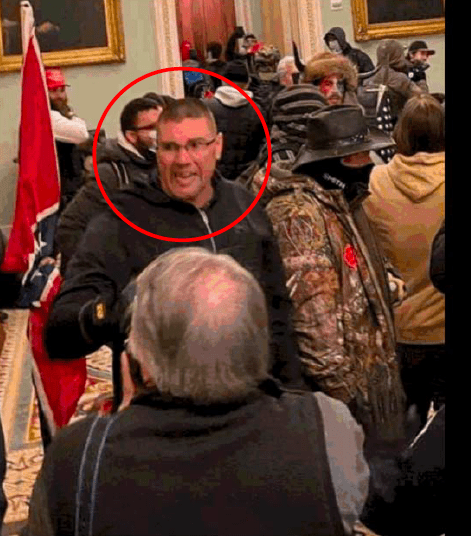 Tipster 3 also sent various Facebook posts from Sparks' account out of concern, in which he referenced the January 6th rally at Ellipse Park, as well as a post claiming that Donald Trump would remain President for an additional term.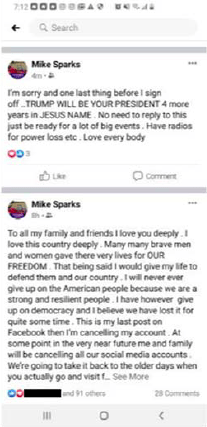 At this time, it is unclear if Sparks has been taken into custody by authorities.