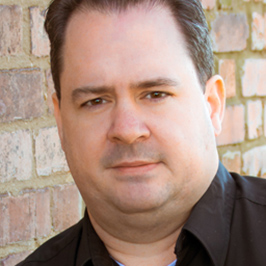 Brian Walker
Weekdays 6a to 10a, Saturday 6a to 12p
Brian Walker spent 10 years in radio at a variety of stations and formats in Oklahoma, Arkansas and Kentucky before leaving the air – for good he thought – in early 2001. Brian returned to radio in the summer of 2016 for the express purpose of being a member of Team Quicksie! Some great things happened during his original run as a broadcaster. He truly believes the best was meeting and marrying his wife Donna. An Elizabethtown resident since 1996, Brian is a huge fan of music, movies and is full of useless trivia. The Walker kids, son Keegan and daughter Addison, attend Hardin County Schools and both are active in soccer and various school activities. As for Brian and Donna, they spend all their time being the parents of 2 kids who are involved in soccer and various school activities.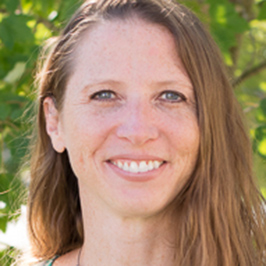 Trisha Caudill
Weekdays 6a to 10a, Saturday 6a to 12p
I was raised in Florida, but landed in Kentucky when my husband got stationed at Ft. Knox. We loved the area so much that we retired here. My husband, 2 daughters, myself, and let's not forget about our mini-horse of a dog, live in Elizabethtown. Growing up, my dream was always to work in law enforcement so that's what my degree is in. I worked in the field before becoming a stay-at-home mom to my daughters. My experience in criminal justice has nothing to do with how I got in radio, but I use those skills to my advantage when dealing with the crazy folks I work with behind the mic….that's all I'm saying. I absolutely love my job and that makes it easier to get up before the crack of dawn each workday.
Scott Goettel
Weekdays 10a to 3p, Sunday 8a to 9a "Praise & Shine"
Scott's first part time radio job was in November 1980 at WWKK in Radcliff, which then lead to a full time position in the summer of 1981 at their sister station WSAC. In addition to his full time job, he also worked weekend shifts from 1983-1985 in Louisville at WRKA, and then 84 WHAS. In the spring of 1985, he accepted a full time job offer with WAKY/WVEZ in Louisville. After that, in 1986, he worked for WIEL in Elizabethtown (while working part time again for 84 WHAS on the side). By September 1987, he became Production Director at 84 WHAS for the next 21 years. In early 2008, Scott came to work at WQXE as Production Director, and he loves it! Scott says "WQXE is a great place with great people!" In October 2008, Scott married his beautiful wife Debi, and he says she is such a wonderful blessing in his life. They love movies, going to film conventions and meeting the folks both in front of and behind the cameras, plus, they love spending time with family and friends, taking long walks, swimming, bowling, and playing UNO.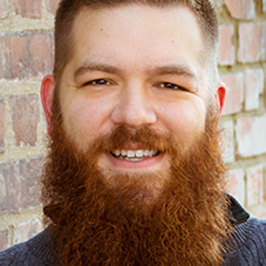 Adam Fuller
Weekdays 3p to 7p, Saturday 6p to Midnight
Adam was born in upstate New York, and from a young age he loved 'tinkering' and fixing things, and always imagined being in radio. In the mid 90's he moved to the Dayton, Ohio area. By the early 2000's Adam was attending trade school, and planned to attend college in Chicago for information technology, when he was inspired to change his career path by one of his teachers. So he paid his way through local college, and graduated in 2006 with a degree in Visual Communications, and married Jennie. In 2008 Adam and Jennie moved to Hodgenville, Kentucky where he began taking freelance graphic design work and volunteering as a board operator at a local church. Adam began volunteering as a camera operator and light programmer for First Christian Church in Elizabethtown where he earned the nickname 'Master of all things light and sound'. By this point, he was freelancing graphic design, regularly hosting trivia and even the lighting designer for a few concerts. In 2019 Adam and his family moved to Elizabethtown. He believes in serving his church, family, and community. Adam and Jennie are the proud parents of three energetic kids. Truly a 'jack-of-all' trades, he looks forward to what the future holds at Quicksie.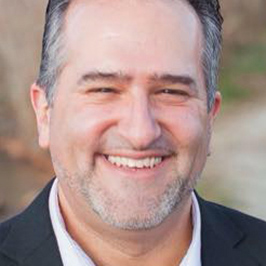 Matt English
Weekdays 7p to Midnight, Sunday 7p to Midnight "Quicksie Love Songs"
Matt English spent the first 8 years of his working career behind a microphone at Quicksie 98.3. Matt started as weekends back in 1991, then grabbed the coveted Love Songs spot on the schedule while working nights … then middays … then finally morning host until 1999. Matt's life is in this community having spent all but his first 10 years in Hardin County and is raising an amazing family – wife Melinda and kids Micah and Makena. Matt's a big-time Star Wars and Marvel movie fan and can be seen wearing a Darth Vader costume on Halloween (and any other day if he feels like it). He also can be found screaming at his TV during football season – regardless of how his team, the Pittsburgh Steelers, are playing. Matt's never been afraid of making a fool of himself on a stage either. He's been the MC for hundreds of events in Central Kentucky and is owner/operator of his own DJ/Photobooth event businesses – http://www.impressparty.com and http://www.rockboxphotos.com. Matt left Quicksie 98.3 in 1999 to pursue other interests but is now back hosting our weekly LIVE request and dedication show, Quicksie Love Songs, Sunday night from 7-11 and the Night Show weeknights from 7 to Midnight.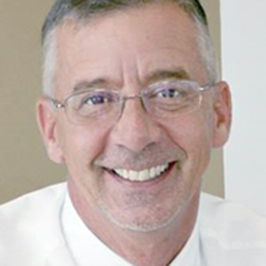 Andy Gani
Saturday Noon to 6p, Sunday 2p to 7p
Andy has been part of Team Quicksie for over twenty years. His casual style and storytelling make him a perfect addition to your weekend soundtrack. On most any given evening you'll find Andy along the waters edge with a lo-tech rod and reel. He's a proud husband and dad and a great community friend. Also, if you need a new or used car…well, just look him up at Herb Jones in Elizabethtown.
Kelly Kirby
Sunday 6a to 8a, 10a to 12a
Kelly Kirby is a native of Charlottesville Virginia. He is a mass communications major, minoring in business. Kelly is into social change and inspiring others to become the best they can be, by empowering and motivating them to believe that they can do all things that they put their minds to. Kelly hopes that worldwide inequality and oppression can be eliminated through the understanding and intersectionality of others. He believes in the "Dream" that Dr. Martin Luther King Jr. had and also believe that in order to fulfill that dream, we have to be willing to succeed by "Any Means Necessary" just like Malcolm X. Kelly thinks that it is important to help educate other cultures and ethnic groups.
Jake Richardson
WQXE News
Jake Richardson is the voice of your morning news! After being interested in radio broadcasting for years, he finally got his chance with Quicksie! When he isn't reading the news, Jake enjoys playing Dungeons and Dragons, writing, and watching professional wrestling, He is also an active part of the theater community in Elizabethtown, having performed with the PAC and Hardin County Playhouse. He hopes to go to school for education, and wants to teach high school history.
Zach Epperson
Sports
I was born and raised in this great state of Kentucky and have lived in Elizabethtown since 2004. I'm a graduate of Central Hardin and I am wrapping up my 2nd year in radio. I do a little bit of everything around the station and couldn't be happier being apart of team Quicksie!