Mornings w/ Brian & Trisha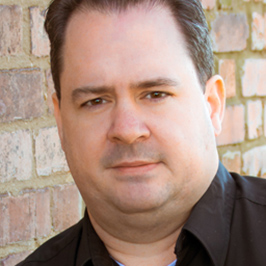 Brian Walker
Monday – Saturday 6a to 10a
Brian Walker spent 10 years in radio at a variety of stations and formats in Oklahoma, Arkansas and Kentucky before leaving the air – for good he thought – in early 2001. Brian returned to radio in the summer of 2016 for the express purpose of being a member of Team Quicksie! Some great things happened during his original run as a broadcaster. He truly believes the best was meeting and marrying his wife Donna. An Elizabethtown resident since 1996, Brian is a huge fan of music, movies and is full of useless trivia. The Walker kids, son Keegan and daughter Addison, attend Hardin County Schools and both are active in soccer and various school activities. As for Brian and Donna, they spend all their time being the parents of 2 kids who are involved in soccer and various school activities.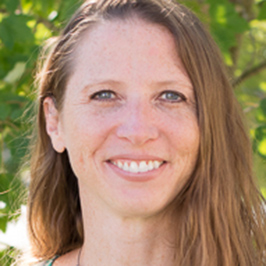 Trisha Caudill
Monday – Saturday 6a to 10a
I was raised in Florida, but landed in Kentucky when my husband got stationed at Ft. Knox. We loved the area so much that we retired here. My husband, 2 daughters and myself, live in Elizabethtown. Growing up, my dream was always to work in law enforcement so that's what my degree is in. I worked in the field before becoming a stay-at-home mom to my daughters. My experience in criminal justice has nothing to do with how I got in radio, but I use those skills to my advantage when dealing with the crazy folks I work with behind the mic….that's all I'm saying. I absolutely love my job and that makes it easier to get up dark & early each workday.
Mid-Days w/ Matt English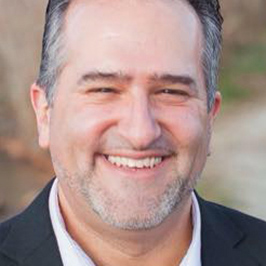 Matt English
Monday – Saturday 10a to 3p
Do you remember the 90's? Watching "Friends" on Must See TV, cool crazes like Tamagotchi and Beanie Babies, the O.J. Simpson trial, dancing the Macarena … and listening to Matt English on Quicksie 98.3? Way back then (yes it was a long time ago if you really think about it), Matt was playing your favorites and cruising all over Central Kentucky as a member of Team Quicksie. Fast forward and he's back again to light up your workday from 10-3.

When he's not in your AirPods, he's living his best life as husband and dad to Melinda, Micah and Makena … plus pets … and running his own businesses at www.mattenglish.pro.
Afternoons w/ Adam Fuller
Adam was born in upstate New York. He attended trade school for information technology and graduated from college with a degree in Visual Communications. Adam married his high school sweetheart Jennifer, and they moved to Kentucky in 2008. Adam worked as a freelance graphic designer and served his local church by volunteering as a board operator, camera operator, and lighting designer, earning the nickname master of all things light and sound. Adam has also worked as a photographer, trivia host, and even a lighting designer for several concerts. In 2018 he began his career in radio. Adam started running the live church service on WQXE and now serves as their afternoon show host and a weekend host for Praise & Shine. He also serves as the Chief Operator for both WQXE and WULF. Adam believes in serving his church, family, and community. He is an active deacon at First Christian Church and is the proud parent of three energetic children. Adam looks forward to what the future holds for Skytower Communications.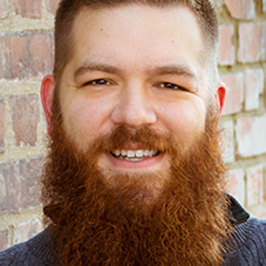 Adam Fuller
Weekdays 3p to 7p
Sunday 6a to 12p
WQXE News & Sports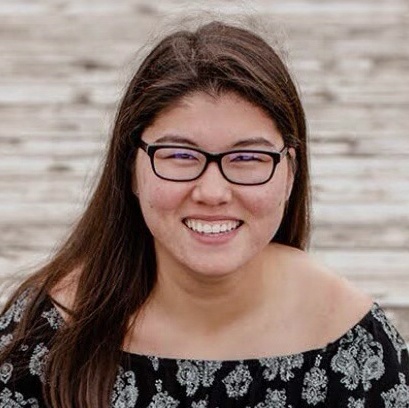 Anna McKinley
WQXE News
Anna McKinley started with the WQXE and WULF news team in June of 2021. She is a graduate from Campbellsville University where she earned a Bachelors of Science. She is doing her best to serve the community by helping raise awareness of current events.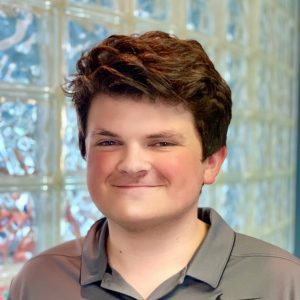 Will Reynolds
Sports
A Kentucky native, Will was born and raised listening to the radio. He is currently a student at Central Hardin High School. Outside of work and school Will enjoys hobbies such as playing guitar and podcasting. 'Catch' the Local Sports Update with Will Reynolds weekday mornings on Quicksie 98.3.
Weekends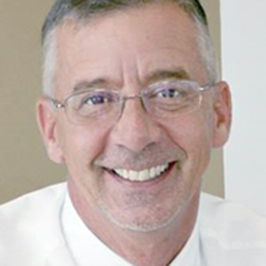 Andy Gani
Saturday 3p to 7p
Sunday 12p to 6p
Andy has been part of Team Quicksie for over twenty years. His casual style and storytelling make him a perfect addition to your weekend soundtrack. On most any given evening you'll find Andy along the waters edge with a lo-tech rod and reel. He's a proud husband and dad and a great community friend. Also, if you need a new or used car…well, just look him up at Herb Jones in Elizabethtown.