Mike is out again this week because he is hosting the Kentucky Animal Care and Control Association's yearly training. Mike is the Vice President of the organization. Each year they hold training with classes for both officers and shelter staff.
This week we will meet Elanore, a 1 year old white and brown shepherd mix that weighs just 33 pounds. She is sweet and shy with a love for squeaky toys. Elanore has only been at the shelter a couple weeks but is looking forward to finding her new forever family.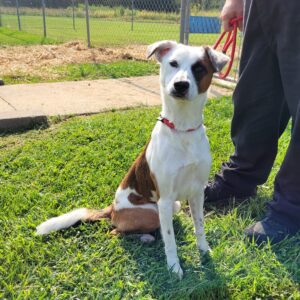 And Striker, a 3 month old solid black kitten. He isn't sure what he loves more play time or chasing you down for cuddles. Striker has been in the shelters care since he was just a few weeks old and is ready for his new home.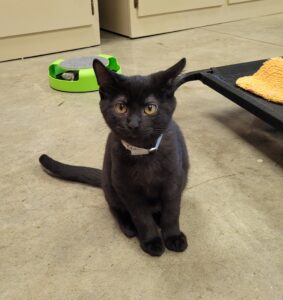 Last weekend's adoption special saw 40 pets go to their new homes in just 2 days!
Since the beginning of the Furever Friends program in 2017 we have featured 442 animals and helped adopt 439 of them!
You can fill out your adoption application online at: https://hcky.org/adoption-application or donate directly to the shelter at: https://hcky.org/animal-control-department/animal-control-donations
Furever Friends brought to you by Pet Supplies Plus on Towne Drive in Elizabehtown.
Podcast: Download (Duration: 3:16 — 7.5MB)