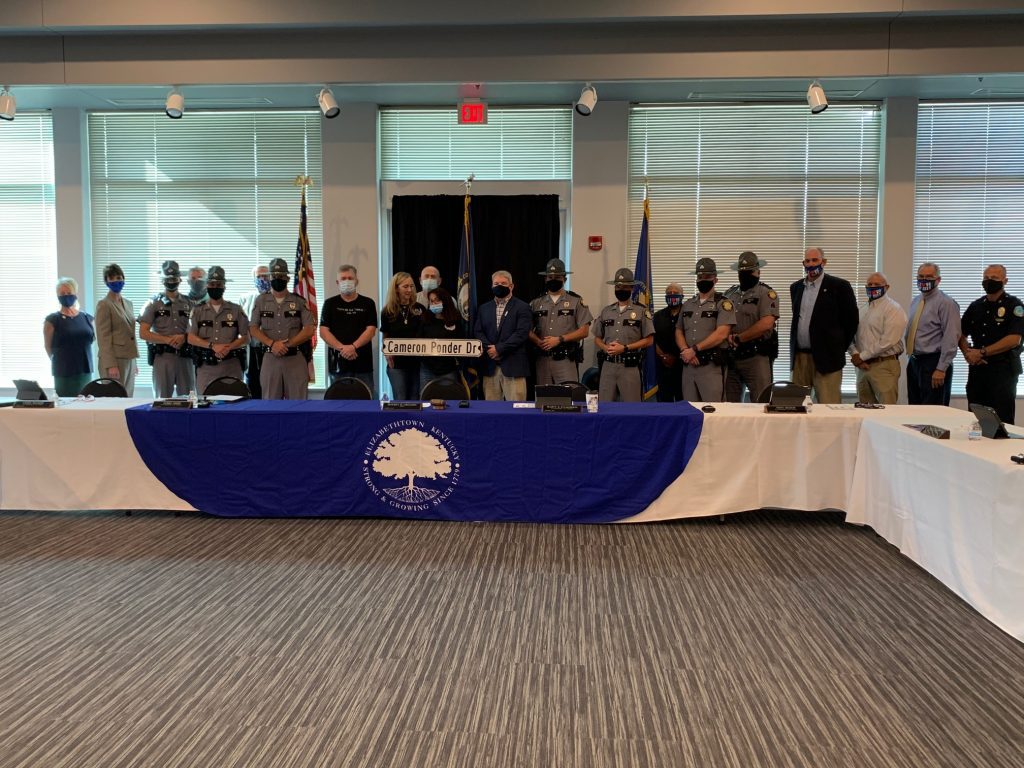 As family and the community remember Trooper Joseph Cameron Ponder five years after his death, the Elizabethtown City Council memorialized him in a lasting way last night.
The council paid tribute to the slain trooper Monday night, passing an municipal order that would name the roadway between the new East Hardin Middle School and KSP Post 4 after him. Many troopers were on hand for the presentation, including Ponder's family.
Elizabethtown Mayor Jeff Gregory, who is a retired state trooper, knew Ponder and actually was involved in his screening process.
The city also voted to accept the roadway into city maintenance. The road was originally slated to be named excellence drive until a conversation between Gregory