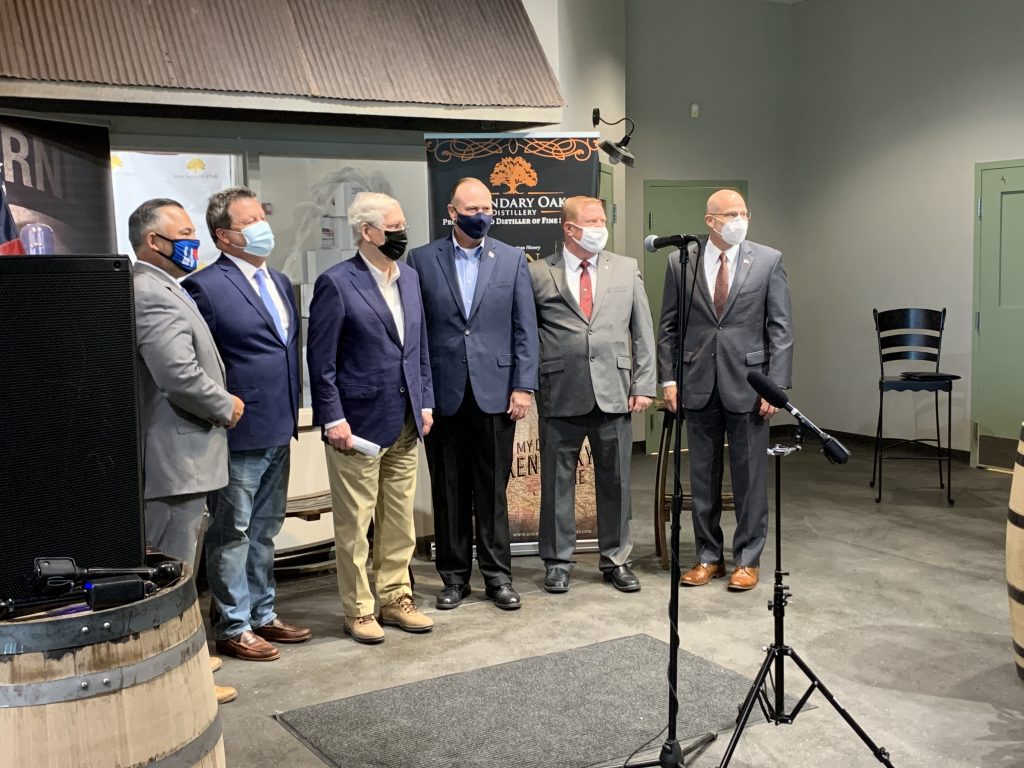 Kentucky Senator Mitch McConnell made a stop in Radcliff Wednesday afternoon.
The Senate Majority Leader appeared at Boundary Oak Distillery with officials from Hardin County Government, the City of Radcliff, Fort Knox Regional Development, as well as transportation officials. McConnell praised Boundary Oak owner Brent Goodin for his production of hand sanitizer during the early stages of the pandemic.
McConnell also helped to announce a grant of over $2 million for the Transit Authority of Central Kentucky, or TACK. The federal grant was awarded after a competitive application process. TACK Executive Director Glen Arney says that the grant, which was awarded to 96 out of over 200 applicants, will help keep the transportation service updated.
"That will buy us vehicles to keep moving, and we should have those vehicles on the road by spring of 2021," Arney said in his remarks.
Earlier in the day, McConnell stopped in Hardinsburg at Breckinridge Memorial Hospital, where he met with frontline healthcare workers. McConnell last made an appearance in Hardin County back in May at Hardin Memorial Hospital.