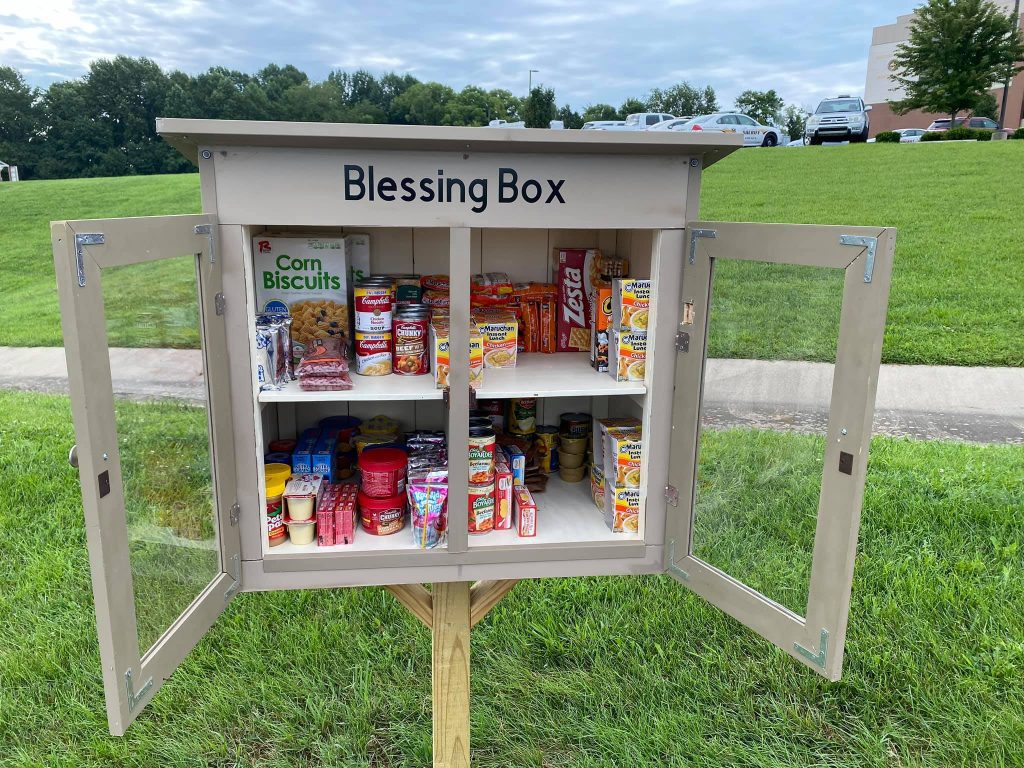 What started as an idea from one Hardin County Sheriff's Deputy is now a resource for the community.
Officials with the office have unveiled the Blessing Box, a resource for those in the community who might face various food needs, outside of the Hardin County Government Building. Brooklynne Stillwell, a clerk with the sheriff's office and a volunteer with the project, says the idea arose from the experiences of Deputy Rusty Johnson.
"He came into contact with people who were in need," Stillwell says. "He figured that if he could help them out by getting them food… then we should have something central [for everyone]."
Stillwell says the entire process, from idea to finished product, took roughly a month to complete.
"He [Johnson] came to our financial supervisor and said 'Hey, I've seen this this going around!' It's been around a month or so since we started working on this."
The box is stocked with non-perishable items, a way to make sure that the food people are looking for is good at whatever time their need arises. Donations for the box are welcome, keeping in line with non-perishable standards.
Those who wish to donate non-perishable items to the location can do so by placing it inside the box or by dropping them off at the Hardin County Sheriff's Office. An official dedication si expected at a later date.