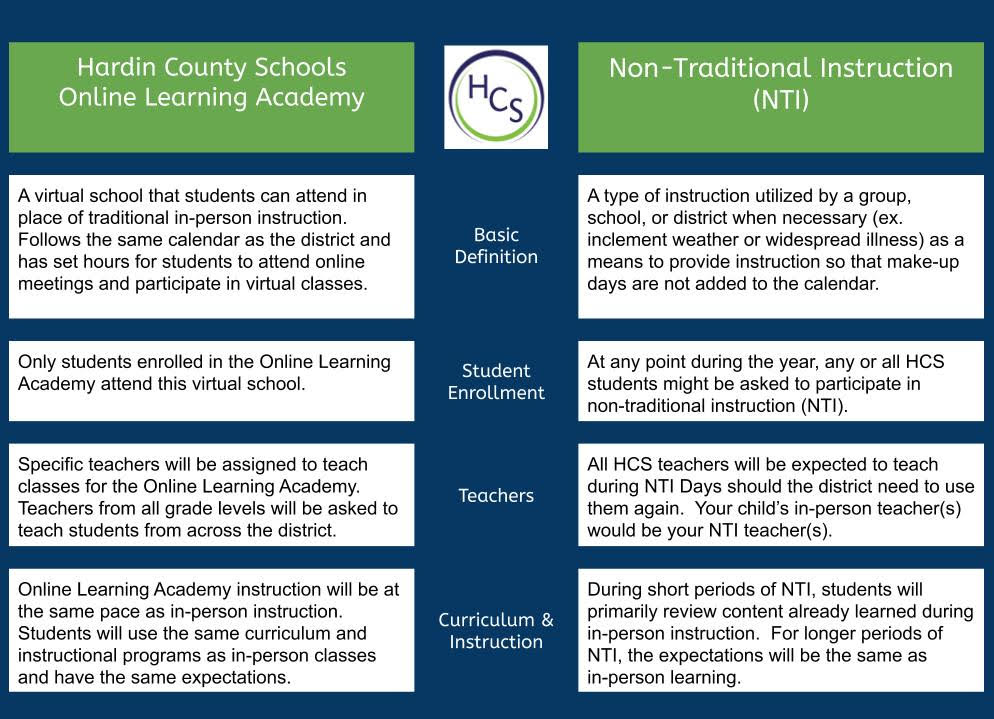 As a very different looking school year approaches, officials with Hardin County Schools are answering questions about what the difference is between non-traditional instruction (NTI), and the online learning academy.
District spokesperson John Wright says that students taking part in long-term NTI will still be held to same expectations as in-person learning, with short-term NTI consisting mainly of review work from in-person instruction. The online learning academy, Wright says, will keep pace with in-person instruction.
The district says that plans for NTI may change depending on the state of public health and safety.